Since May 21 of this year, the consulates of Russia and the United States have closed the acceptance of applications for the issuance of tourist, work, student and other visas to America. Russians are in disarray and are looking for alternative ways to obtain a visa, creating queues at the US Embassy in Kazakhstan. Citizens of other countries, who fear the suspension of the issuance of visas in their own country, have joined the general panic. In addition, due to innovations, a large number of citizens lost their jobs, according to statistics in Russia, the staff had to be cut by 75%, which is a very high figure.
However, the embassy in Moscow is still working in Russia. They continue to accept applications, but their number has decreased to a minimum, mainly applications that require urgent travel to America are considered - for example, leaving for reasons of study, to receive emergency medical care or leaving when life is threatened.
US citizens residing in the Russian Federation received a recommendation to leave the country by June 15, 2021, in the event that their visa has already expired. However, if a foreign citizen wishes to stay in Russia, then he must contact the department of the Ministry of Internal Affairs at the place of residence and draw up the relevant documents.
Also, representatives of the Russian embassy have already given their comments on the current situation and warned of imminent problems associated with the provision of another list of services. So, in the near future we will face difficulties with notarization of documents, issuance of birth certificates for citizens born abroad, and renewal of expired passports. These problems cannot be avoided until the work of the embassies in both countries resumes.
The American Embassy did not stand aside either, which also expressed its opinion on the new ban on issuing visas. US officials assure that such measures had to be taken due to the forced reduction of local personnel. The reasons for the reduction were not named. The appeal also indicated that the reduction in the services provided by the embassy had to be made due to Russia's intentions to ban America's dympissia from hiring foreign citizens. Although such a ban did not work out.
The press secretary of the Russian President Dmitry Peskov also commented on the current situation, pointing out that over the past year, only a few Russian citizens were able to obtain an American visa. And since it was previously almost impossible for compatriots to obtain it, there are no changes in this regard. The government of the Russian Federation claims that this situation between the countries has developed due to strained relations and how soon this problem will be solved and whether it will be solved at all - no one knows. Although no one dares to call the situation a problem, since the borders for both countries are still open.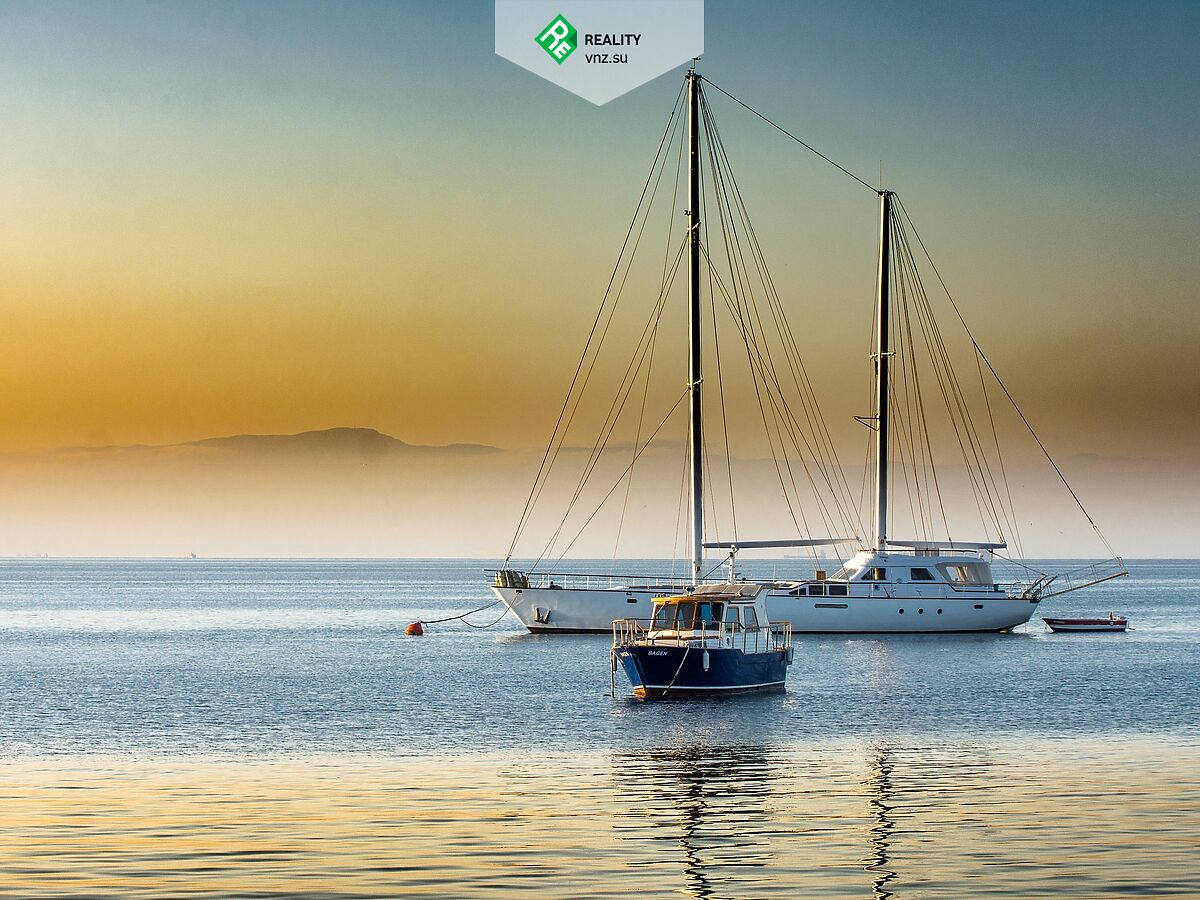 Who Can Apply for a Visa to America?
At the moment, the issuance of visas to the United States and Russia is still not suspended, but only those citizens who meet the following conditions can apply for it:
More than eleven months should not have passed since the expiration of the last visa;
It is necessary to submit fingerprints at the same place where the visa will be obtained;
An expired visa is extended in the same country in which it was obtained.
If a citizen does not meet any of the listed requirements, then he will not be able to obtain a visa, since the acceptance of applications has already been closed. In addition, citizens who managed to apply, but did not pass the interview, will not be able to obtain a visa in the same way as all sotal. And at this time there is only one way to get it - is to visit a country that is still conducting visa interviews. But here, too, you will have to face a problem - as there are more and more applicants, countries are beginning to provide a schedule according to which they receive citizens. It is not difficult to guess that a large number of applicants create huge queues and, in general, slow down the entire work of embassies in other countries. Hence, it is likely that countries will partially or completely restrict interviews for foreign citizens in order to unload the system and process applications from citizens of their country in the first place.
How to apply for a tourist visa to the United States?
If you still managed to get to the interview, then you must provide the following mandatory list of documents, which has remained unchanged:
Visa application;
Foreign passport (which should not expire earlier than 6 months from the date of application);
Photo 5x5.
To increase your chances of getting a visa, you need to prepare absolutely all the documents you have for the interview. In this situation, it is better to play it safe and back up any of your words with appropriate papers. This is the only way to increase the already small likelihood of obtaining an American visa. In addition, there may simply not be a second chance, so preparation for the interview must be approached with all responsibility.
How do I enter the United States for medical care?
A fairly simple and effective way to enter the territory of America is to enter in order to receive qualified medical care. To do this, you need to collect only three documents:
A recommendation from a PCP in your home country. This recommendation should contain a detailed explanation of the disease, its causes, course and circumstances for which treatment should take place in America;
Letter from an American doctor. In this letter, the American doctor must write about his consent to the treatment, and also indicate the full cost of this treatment, including the necessary medications and the rate of medical workers who will be involved in the treatment of the patient.
Financial Responsibility Statement. This statement will allow you to prove to the embassy that you really have money that can cover all the costs for the treatment provided. If you cannot pay for the treatment yourself, then you need a receipt from other persons who are ready to pay for it.

How to travel abroad if a pandemic is raging in the world?
In words, everything sounds much simpler - you go to another country, where the embassy accepts an application for the issuance of American visas, you go through an interview and the job is done. But in reality, everything happens differently - the borders with many countries are simply closed due to the pandemic, which means that it will be too difficult for Russians to obtain a visa, or simply impossible. However, it is worth considering the fact that a good reason for visiting a particular country is - study, medical care, or family reunification. With these exceptions, you can visit a country where applications have not been suspended.
But there is another alternative option for obtaining an American visa, which is more suitable for large businessmen with a large sum of money - obtaining another citizenship. Of course, citizenship is not suitable for any country, but for the countries of the Caribbean, which includes:
Antigua and Barabuda;
Saint Kitts and Nevis;
Saint Lucia;
Grenada;
Dominica.
It is possible to obtain citizenship of one of the listed countries by investing in their development. The option, of course, is not cheap, but this procedure will allow you to get an American visa for 10 years.
If a 10-year visa is not enough, you can use the opportunity and get an E2 Investor visa, which is available when obtaining a second citizenship in Grenada. This option also requires an investment of a fairly large amount of money and is suitable for large entrepreneurs and businessmen.
How to be?
Of course, there are a lot of questions about the situation between the countries, but there are much fewer answers. And citizens from both Russia and the United States are in limbo. So, first of all, the athletes sounded the alarm, who now do not have the opportunity to get to the competition. However, the Ministry of Sports has already raised this issue for discussion and now there is an active consultation with the Ministry of Foreign Affairs. Citizens receiving treatment in the territories of both countries also express their concerns, they are afraid that travel to the countries will be limited for medical reasons.
American citizens are also in an unpleasant situation, as the US embassy denies them assistance in extending visas or returning to the country. The message from the embassy indicated that US citizens can count on their support only in urgent cases, which were not indicated. But it can be assumed that this is an ambulance, a threat to life, or death.
In this situation, you need to understand that entry to America is not closed for Russian citizens, but the issuance of only new visas is suspended. That is, if you already have a visa, then it is allowed to enter the United States. It is also possible to extend previously issued visas. It is worth noting the fact that earlier in 2017, the US Embassy had already suspended the acceptance of applications, but soon resumed this service. We can only guess how the situation will turn out this time.
How to fly to America if you have a visa?
For the lucky ones who do manage to visit America during the holiday season, there will be special rules aimed at combating the coronavirus. So, upon arrival at the airport, it will be necessary to provide a negative test result for coronavirus, which was done no later than 72 hours.
Important! The certificate must be stamped and signed by the doctor. Otherwise, it will not be valid.
For those who have had coronavirus, different rules apply. Such citizens will need to provide:
A certificate of a past illness within the last 90 days;
A letter signed by the attending physician, which will contain information that you have already had a new infection and are now completely healthy. The letter will need to be translated into English.
Also, on the plane, you will need to fill out a special customs declaration. In which you must indicate your personal data, as well as finances that you have not only in cash, but also on a bank card.
AAAA ADVISER will help you become a participant in investment projects in countries that are interested in the entry of financially independent persons. AAAA ADVISER is a licensed agent for official citizenship programs based on investment by migrants. Here you will receive help and expert advice on all issues of obtaining a residence permit or Citizenship by Investment.
Contact our specialist and we will advise you on all the options for obtaining a residence permit, permanent residence and Second Citizenship +79100007020
Visit our full site: VNZ.BZ