The Consulates of America and the Russian Federation will no longer accept visa applications from May 12, 2021. There are almost a few Russians who have managed to obtain visas to the United States over the past year. Many residents tried to solve the problem through other states, for example, Kazakhstan, but there they found only huge queues, endless postponements and cancellations of interviews. Unfriendly relations between our countries will most likely not lead to mutual cooperation in the near future, therefore, we will not officially have permits for border crossing, however, like they will.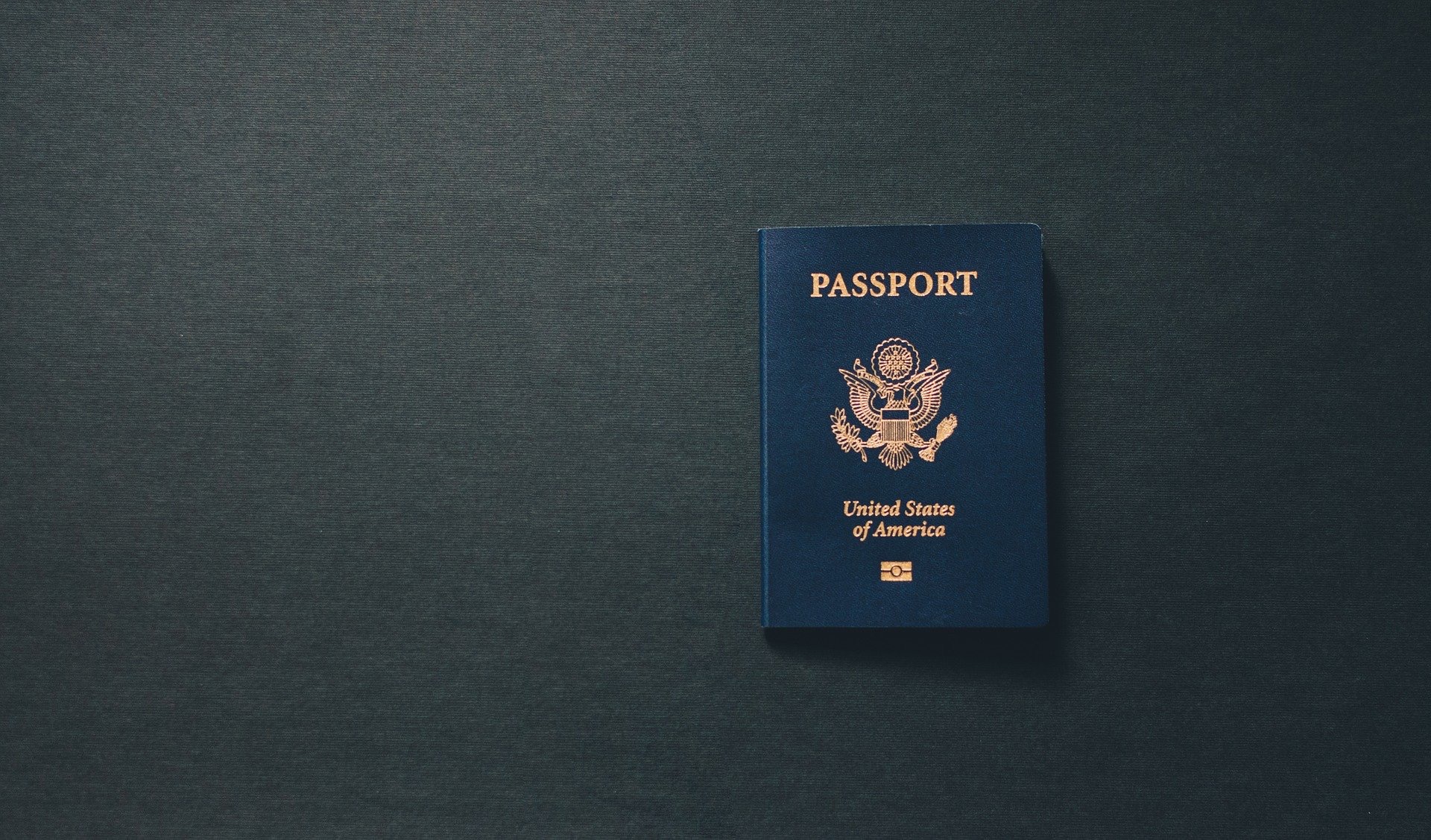 So how to get a b1 / b2 visa to America?
An alternative option for businessmen - entrepreneurs will be the issuance of a second passport in some countries of the Caribbean Basin, in which there is an opportunity to acquire citizenship for investment. This option opens up endless possibilities.
These states include: Dominican Republic, Cuba and Jamaica, Puerto Rico, Dominica, Saint Lucia, Trinidad and Tobago, Barbadossa, Antigua and Barbuda, Saint Vincent and the Grenadines, Grenada, Virgin and Cayman Islands and Saint Kitty Saint Martin, Aruba, Anguilla, Montserrat, Saint Barthélemy, British Virgin Islands, Guadeloupe, Martinique. But not all of them offer their citizenship to foreigners for certain economic requirements.
In many progressive states, and even more in economically backward and weak ones, it is becoming the most popular, and in ours, a necessity, the acquisition of a residence permit for certain investment conditions. For the governments of other countries, attracting third-party finance is economically beneficial, so they are developing an Economic Citizenship program. The most convenient conditions for everyone, as well as the state in which it is more profitable to get a second passport, will be discussed in more detail.
First you need to figure out the reasons:
High taxation, volatile political situation, unstable economy at home. Obtaining a second citizenship for investment will significantly reduce taxation, including in foreign banks.
Freedom of movement in many states of the world. Having acquired, for example, the citizenship of Dominica, a visa to the United States and Canada for a decade will be a pleasant bonus. Having a second passport, you can travel without a visa regime to many places, for example, to England, the States, Germany, Switzerland and other Schengen countries. For example, citizens of Saint Kitts can freely visit about 130 countries without a visa, including all EU countries.
For businessmen and large entrepreneurs, second citizenship will expand business opportunities for business. Foreign banks issue loans at more favorable interest rates, and many financial institutions in other countries issue loans to citizens of neighboring countries.
Citizenship by investment will provide an opportunity to enter and live freely in your second homeland. The plus is the full legal scope, as well as the acquisition of real estate and other property, business activities, the ability to earn money in the place where citizenship is acquired. Having been born, your children will also receive a passport and other citizen rights, as well as the opportunity to study in foreign educational institutions.
A citizen of the Caribbean can count on income and inheritance tax-free.
The procedure for obtaining citizenship in the countries of the island states is much faster and easier, it will take almost 3 to 6 months for a full-fledged right of use, and there is practically no requirement to reside in order to maintain civil status. Dual citizenship is officially allowed here, with complete nondisclosure - this means information about the applicant will be strictly confidential and will not become the property of third parties.
Such a state, economic program will allow the whole family to officially obtain two citizenships at the same time, only slightly increasing the investment.
State program for obtaining citizenship in Saint Kitts and Nevis
The states proposed a program for obtaining citizenship back in 1984. In order to become a participant in the program, it is necessary to make a donation to the State fund, purchase real estate offered by the State Fund, or enter a share contribution to the hotel chain that is developing today, and in 7 years, it will be possible to sell already to the next investor.
What is real estate investment on these islands?
It is proposed to buy out government-designated villas, condominiums, hotels, or shares in these hotels. The minimum amount is 200 thousand dollars - for collective investment, and 400 thousand dollars for individual. Securing obligations in the form of retention in this case is 7 and 5 years, respectively.
When choosing to deposit money into the state fund, a total of 150 thousand dollars will be required, for each subsequent member of the family an additional 10 thousand dollars, and in this case the funds will not be returned back. In 2020, amendments were made that significantly reduce the amount of deposit for a family of four members, although they operated until the beginning of 2021, but attracted a significant number of investors, and increased the flow of funds into the state's economy, therefore, they can be introduced into further. Citizenship documents of Saint Kitts and Nevis will allow unrestricted entry to 156 world countries. The status of the Federation of Nevis is on a par with the British Virgin Islands in terms of preferential offshore accounts.
Antigua and Barbuda Citizenship Program
Obtaining citizenship under the investment program in this island state has been operating since 2013. It is very popular among large families who invest their funds in the fund of the University of the West Indies, a higher educational institution serving a number of certain countries. Civil documents of these states, this is the ability to travel anywhere without a visa. And for those interested, more specifically, this is a long-term visa to the States and Canada.
The methods of obtaining citizenship are as follows:
Non-refundable contribution to the FNR, about $ 100 thousand
Non-refundable contribution to the fund of the University of the West Indies. With a family size of 6 people, the contribution will be $ 150 thousand.
Investments, individual or collegial, in real estate objects specifically approved by the government, respectively, from $ 200 thousand to $ 400 thousand. In this case, the retention period is up to five years.
Citizenship program in Grenada
The Second Citizenship Program in Grenada has been operating since 1997. The advantage of this program will be the receipt of a non-immigrant American visa, and visa-free visits are available to 144 world countries, including England, China, Hong Kong, Singapore, Schengen countries, and many others.
The methods of obtaining citizenship are as follows:
A non-refundable contribution to the National Transformation Fund, about $ 150 thousand, for an average family (4 people) about $ 200 thousand.
Acquisition of real estate for a period of at least four years, about 350 thousand dollars.

Dominica Caribbean Citizenship Program
The program for dual citizenship in this country has been operating since 1993. The advantage of this country is the receipt of a privilege for an individual passport for a non-family person. The passport of this country will allow visa-free travel to 143 world countries.
The methods of obtaining citizenship are as follows:
A future citizen who donates a gratuitous and non-refundable contribution to the State Fund for the Diversification of the Economy of the order of $ 100 thousand automatically receives documents. A married couple contributes about 175 thousand dollars, and an average family (4 people) about 200 thousand dollars.
Investments, whether individual or collegial, in real estate objects specifically approved by the government start at $ 200,000 with a retention period of up to three years.

Saint Lucia Caribbean Citizenship Program
The government of Saint Lucia has launched an investment citizenship program since 2015. Obtaining a passport of this state gives the owner the opportunity to freely enter 146 countries of the world. The key aspect will be that Saint Lucia is the only country in the Caribbean to offer investment citizenship in government securities in total from $ 250,000 thousand.
Making a decision to invest in real estate, while obtaining the citizenship of this country, is much easier than it seems. It is only necessary to conduct a comparative analysis of the proposed proposals of the Caribbean Islands and choose the most suitable for yourself:
Grenada is safer than the rest of the island states, thanks to its geographical conditions, and this is a reliable investment in real estate.
Antigua and Barbuda insist on staying at least 30 days a year for tax residents, and the investor must also receive at least $ 100 thousand, while paying a fixed fee annually.
Saint Kitts and Nevis propose to speed up the process of obtaining permits for up to two months, for a little extra. fee. The advantage will also be a greater number of freely visited countries and places of the world - 154. Of all the Caribbean countries, the passport of this state occupies the highest position in the ranking of passports in the world.
Countries located in the Caribbean are gaining popularity among people who care about the confidential security of personal data - in these countries it is not customary to disclose details of any investor activity to a third party.
All the proposed states are undoubtedly interested in attracting investors, so the procedure for obtaining a citizen's documents fits into a fairly short timeframe from three to four months. As of today, the offer of remote submission of applications and documents is in effect.
Caribbean citizenship gives you the opportunity to get a ten-year visa to the United States and forget all the problems. Now you know how to get a visa to America. You can choose any of the above programs to obtain a visa to America. You should no longer have the question "how to get a US visa", because you know all the ways. All of them are feasible if all the requirements of the program are met.
AAAA ADVISER will help you become a participant in investment projects in countries that are interested in the entry of financially independent persons. AAAA ADVISER is a licensed agent for official citizenship programs based on investment by migrants. Here you will receive help and expert advice on all issues of obtaining a residence permit or Citizenship by Investment.
Contact our specialist and we will advise you on all the options for obtaining a residence permit, permanent residence and Second Citizenship +79100007020
Visit our full site: VNZ.BZ