The island state in the Caribbean, St. Kitts and Nevis, since 1984 has granted citizenship in exchange for investment. The country has the oldest and most famous passport program in the world. Over 11 thousand people have already received citizenship for money in the country.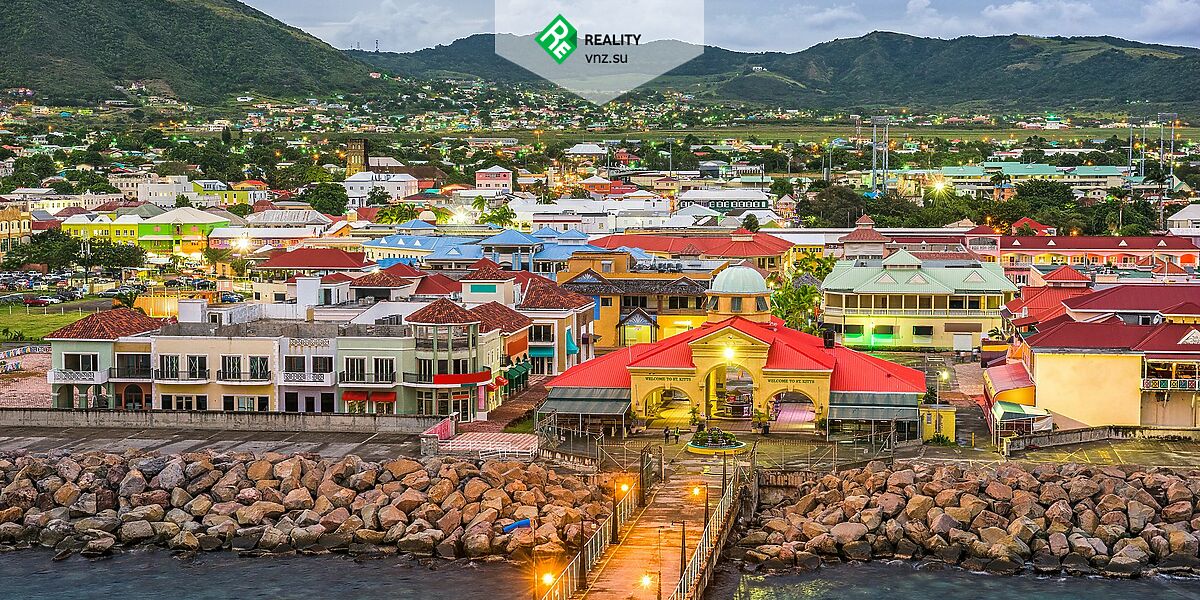 Benefits, which the citizenship of Saint Kitts and Nevis give:
Security. Guarantee that you can leave your country at any time. With the passport of St. Kitts and Nevis, you can always quickly leave the homeland in case of force majeure. Visa-free travel around the world. 155 countries of the world, including the states of the European Union and Schengen, grant the right of visa-free entry to citizens of Saint Kitts and Nevis. Passport holders have the right to stay in most countries without a visa for a maximum number of days. Moreover, such a document can be issued a residence permit in another country, for example, European.
Soft tax law. Taxes within the country are minimal, income received outside of its borders is not taxed.
Confidentiality. The authorities of Saint Kitts and Nevis recognize dual citizenship. This means that the country of the first citizenship is not notified of receiving another passport, you can buy property and open accounts in banks here without passport of your country.
Citizenship can be obtained without arriving in the country. A passport is issued for 10 years (then it can be renewed); a spouse, children under 30 and parents over 55 can receive citizenship with the investor.
The Saint Kitts and Nevis passport is popular and recognizable around the world, since the program of issuing citizenship in exchange for investment has been working in the state for more than 30 years.
Disadvantages of obtaining the citizenship of Saint Kitts and Nevis:
Long term of documents registration: from three to five months. This will require: a passport, birth and marriage certificates, bank statements, certificates of good conduct and health status. All applicants are thoroughly checked. The investment can be made only after approval by the authorities of the application.