Experts consider it the most accessible for obtaining a Caribbean passport. Advantages of the algorithm - the issuance of a passport entitles you to tax breaks, the review procedure itself is very fast (3-4 months).
PASSPORT OF SAINT LUCIA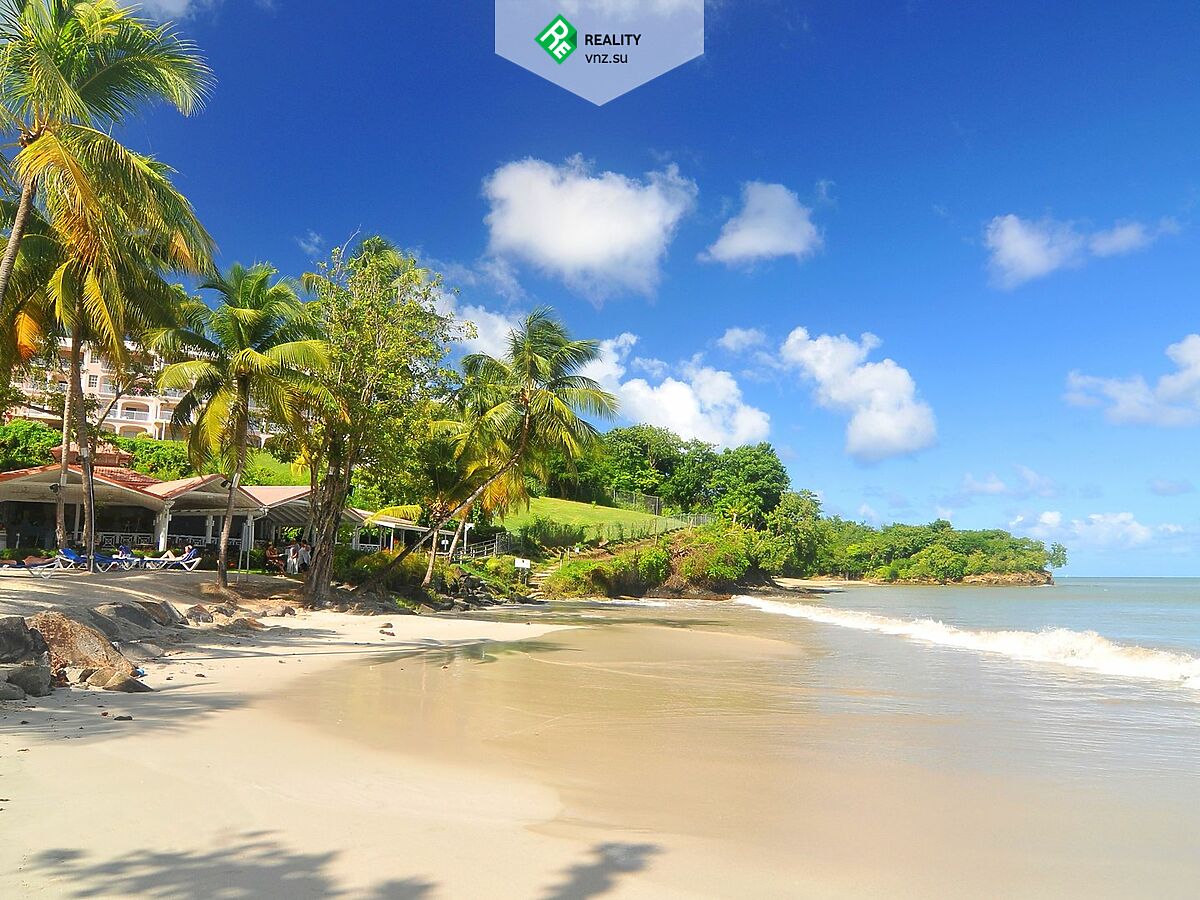 Since 2016, the Caribbean island of Saint Lucia offers those who want to get a second citizenship through investments in the country's economy. You can get a passport by taking part in one of the investment programs to choose from and enjoy the opportunity to visit more than 120 countries of the world without a visa or with automatic receipt of a visa upon arrival.
For those who want to periodically or permanently reside in Saint Lucia, there are affordable business and elite-class housing, excellent hotels and spas, clear beaches and a unique underwater world. The island has a magnificent ecology - tropical forests, sea air, mineral springs with healing waters and mud.
HISTORY OF SAIN LUCIA
The island was discovered by Columbus on the day of St. Lucia (12/13/1502) and for many years was the subject of controversy and military clashes between the French, the British and the local people - the Carib Indians. In the 17th century, slaves from Africa were massively brought to Saint Lucia for the cultivation of sugarcane. In 1814, the island finally became a colony of Great Britain in accordance with the Paris Treaty, and in 1834 slavery was abolished here by a decision of the British authorities.
Since 1967, Saint Lucia became associated with Great Britain by a state with the right of self-government, and it became only an independent state on February 22, 1979. Since 2012, the country has been one of the 11 members of the Bolivarian Alliance of the Peoples of Our America (abbreviated ALBA, ALBA sp.), Created by Hugo Chavez and Fidel Castro for economic integration and joint development of Latin American and Caribbean countries on the principles of socialism.
GENERAL INFORMATION ABOUT SAINT LUCIA
Saint Lucia is located between the Atlantic Ocean and the Caribbean Sea, north of Trinidad and Tobago. The area of the island is 616 square kilometers. The capital of the state is the city of Castries. At the heart of the island's governance are the principles of parliamentary democracy.
The official language is English, but French is also common. More than 61% of the population are members of the Roman Catholic Church, and another 25% are Protestants.
The national currency is the East Caribbean dollar, which is pegged to the United States dollar.
ADVANTAGES OF OBTAINING THE SECOND CITIZENSHIP OF SAINT LUCIA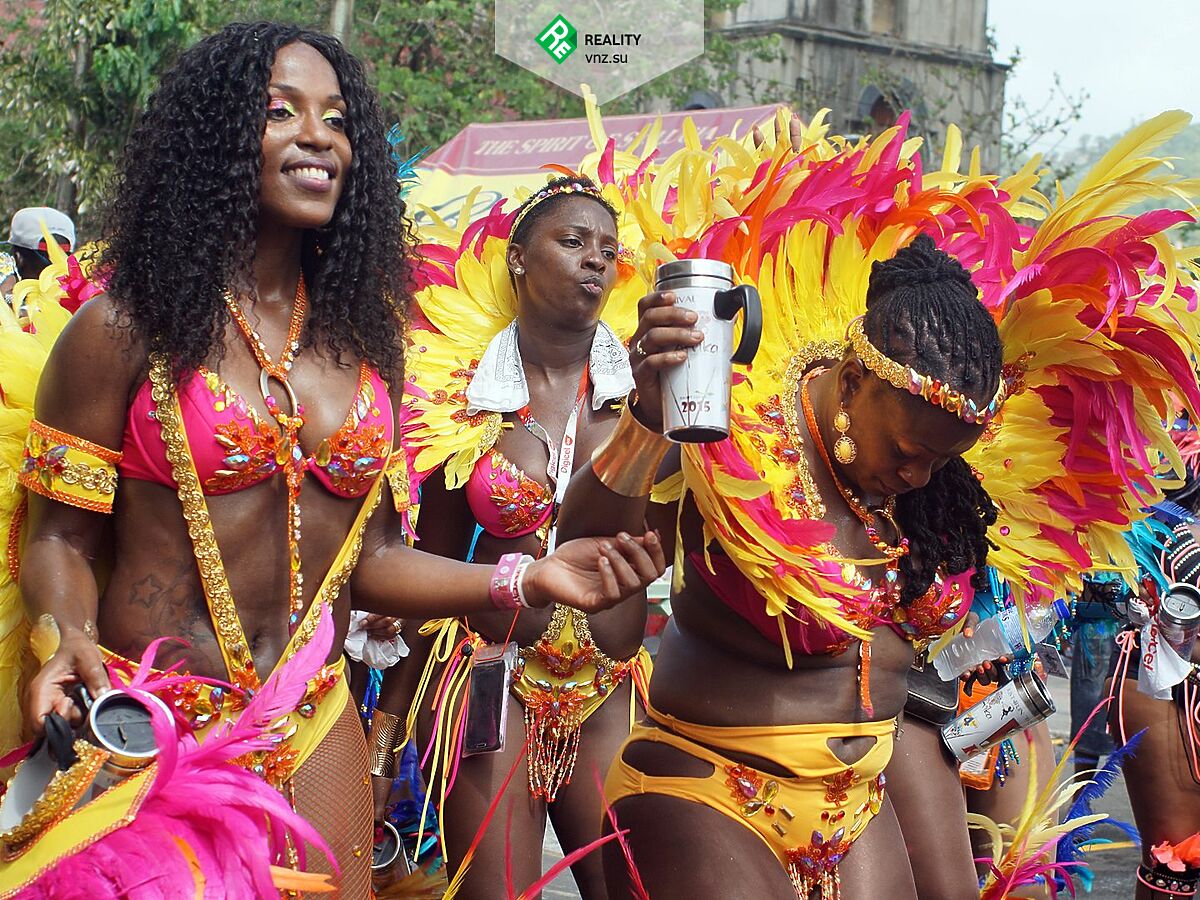 Saint Lucia's exclusive passport program has a number of attractive features:
There are no requirements for permanent or temporary residence on the island;
Passport for investment can be obtained remotely and without an interview;
There are no requirements for education or managerial experience for applicants;
Double citizenship;
There are no requirements for the payment of tax on income received outside of its borders;
Short processing time - 2-3 months;
Along with the main applicant, second citizenship can be obtained by dependent children under 25 years old and parents over 65 years old, or belonging to other age groups who are dependent;
Tropical climate, excellent conditions and infrastructure for living, if such is planned;
The ability to visit more than a hundred countries without a visa or with a visa on arrival.
WAYS OF OBTAINING THE SECOND CITIZENSHIP OF SAINT LUCIA
One-off non-refundable contribution to the National Economic Fund of Saint Lucia. Choosing a donation scheme to the National Economic Fund, you will pay 100 thousand as a single bearer, 165 thousand for yourself and a husband (wife), 190 thousand with two children. Another 25 thousand to pay for the inclusion in the statement of each family member in excess of this amount.
Investments in real estate (only in approved projects) When purchasing property from a list compiled by the island's government, you invest a minimum amount of 300 thousand.
Investment project - the creation of the enterprise. 3.5 million dollars in a business approved by the authorities of the island, with the creation of at least three jobs.
Buying government bonds. Contribution to government bonds 500 thousand from one applicant.
POSSIBLE SPHERE OF INVESTMENTS IN SAINT LUCIA
Restaurants, ports and marinas for cruise liners, plants for processing agricultural products, roads, bridges, research and maritime universities.
LIST OF VISA-FREE COUNTRIES FOR HOLDERS OF SECOND CITIZENSHIP OF SAINT LUCIA
As of the beginning of 2018, Saint Lucia passport holders can visit the following countries of the world without a visa:
Andorra
Antigua and Barbuda
Botswana
Armenia
Austria
Argentina
Fiji
Djibouti
Belgium
Bahamas
Gambia
Egypt
Bosnia and Herzegovina
Barbados
Hong Kong
Guinea Bissau
Bulgaria
Belize
Indonesia
Iran
Croatia
Israel
Jordan
Cyprus
Chile
Kenya
Laos
Czech
Colombia
Kiribati
Slovenia
Denmark
Costa Rica
Lesotho
Madagascar
Estonia
Cuba
Malawi
Maldives
Finland
Dominica
Malaysia
Mauritania
France
Dominican Republic
Mauritius
Mozambique
Germany
Ecuador
Micronesia
Nepal
Greece
Salvador
Palestine
Palau
Hungary
Grenada
Philippines
Rwanda
Iceland
Guatemala
Senegal
Samoa
Ireland
Guyana
Seychelles
Solomon islands
Italy
Haiti
Singapore
Timor
Kosovo
Honduras
South Korea
Togo
Latvia
Jamaica
Swaziland
Tonga
Liechtenstein
Nicaragua
Taiwan
Turkey
Lithuania
Panama
Tanzania
Tuvalu
Luxembourg
Peru
Tunisia
Uganda
Malta
Saint Kitts and Nevis
Vanuatu
Bangladesh
Monaco
Saint Vincent and the Grenadines
Zambia
Bolivia
Montenegro
Suriname
Zimbabwe
Cambodia
Netherlands
Trinidad and Tobago
Cape Verde
Norway
Venezuela
Comoros
Poland
Portugal
Romania
San Marino
Slovakia
Slovenia
Spain
Sweden
Switzerland
Great Britain
Vatican
Invest in economy of Saint Lucia and travel without visas!