Remind that Saint Lucia is a small island nation in the Caribbean, with offshore economies. There are low and in many cases zero taxes, as well as attractive immigration laws. Any more or less wealthy person can get a passport of a citizen of Saint Lucia by investing a relatively small amount in the National Development Fund, buying property or government bonds. Local citizenship is cheaper than a residence permit in Spain and other countries where they provide the right to reside when buying property or opening a business, and is issued much faster: the procedure will take about three months.
Details attracting Russians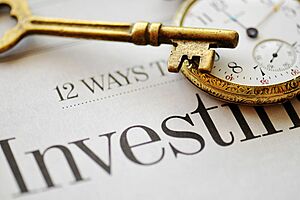 In most countries of the world, citizenship can be obtained at least after 5 years of permanent (over 180 days a year) residence. When submitting an application, the applicant is checked for knowledge of the language, culture, history of the state, evaluates his life as a temporary resident, determines how legitimately he has received a residence permit.
Other rules apply in Saint Lucia:
it is not necessary to live and even come to the island to obtain the citizenship - everything can be done remotely;
the applicant does not pass examinations and interviews, he does not need to know the language and have any qualifications;
family members can be included in the application: spouse, children, parents;
the state recognizes dual citizenship;
You do not need to pay taxes on income that a citizen received in other countries.
Citizenship of Saint Lucia can be a more convenient replacement for a Schengen visa: the state passport gives the right to visit more than 100 countries. Among them - almost all of Europe, Hong Kong and the United Kingdom. The official language is English, and the standard of living is at a decent level. If necessary, you can move to the island and live without problems.
Programs that Russians used
Saint Lucia's migration policy is an investment one. An applicant can get a passport if he has enough money. The amounts, however, are quite lifting for a business representative and a wealthy megalopolis resident. The choice of the program depends on the budget and priorities of the future citizen.
Option one. Contribution to the National Economic Fund
The program is suitable for those who have a relatively small amount and is ready to part with it, having received a guarantee of security and the opportunity to move to the Caribbean at any time. This solution is optimal for the most wealthy people who do not want to follow the new investment object.
The contribution to the fund is irrevocable: it is written in the documents. The citizen will not be able to count on the return of funds. The amount per applicant is $ 100,000. For $ 190,000, you can provide passports for a family of four. 25,000 will have to pay for each additional family member who is dependent. These are children under 25 years old, parents of advanced age, people with disabilities.
Option two. Acquisition a property
This contribution can be returned after 5 years. The cost of real estate must be at least 300,000 dollars (for comparison, in Spain you can get a residence permit when you buy a house for at least 500 thousand euros). Additionally pay taxes and other fees.
When purchasing an object, the state duty is calculated and charged on each member of the applicant's family: the applicant will pay 50,000 dollars for himself, 35,000 for the spouse, and 25,000 for the minor child.
Option three. State bonds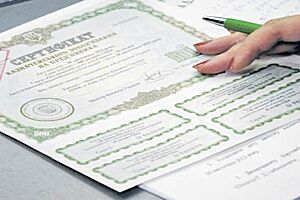 Bonds of a government loan can also be sold in the future, or receive additional profit. The amount of the purchase must be at least 500 000 dollars per applicant or 550 000 if he makes out the whole family.
Option four. Investment project
This is a business program with a choice of government approved projects. You need to invest at least $ 3.5 million and create from 3 jobs for the citizens of Saint Lucia. You can unite with another applicant and save 500 000 dollars.
The government of the country will be interested in new restaurants, factories for processing agricultural products, ports, roads, research institutes and some other significant projects.
The second citizenship is becoming more popular
The surge of interest in the migration programs of Saint Lucia and other Caribbean countries is caused not only by convenient conditions and minimum requirements. More and more wealthy people seek to get the opportunity to live in another country. Alas, not everyone wants to move right now: business or work brings profit and holds in Russia. Not everyone has enough time to just come to another country, submit an application and wait for it to be considered. About the residence permit, suggesting that the applicant intends to live in the state, there is nothing to say.
From this point of view, the citizenship of Saint Lucia is most convenient: in order to get a passport and get it in your hands, it's enough to contact a company that specializes in this, prepare documents and the necessary amount. After 3 months, the applicant to obtain citizen status and a passport. Subsequently, in Saint Lucia (as well as in any of one hundred countries of the world) you can gather in 2-3 days.