Residence permit in Greece. Organization of moving with minimal costs

Greece's program for obtaining a residence permit by investment has existed for 10 years. Throughout this time, all sorts of changes were made to the project. However, the demand for it has not changed; our fellow countrymen have very great success.
This program allows you to obtain a residence permit in Greece by purchasing a property. Moreover, the amount for the object is much less than in countries such as Portugal and Spain. This article will help you find out about the advantages of obtaining a residence permit in this state and about all the ways to obtain it.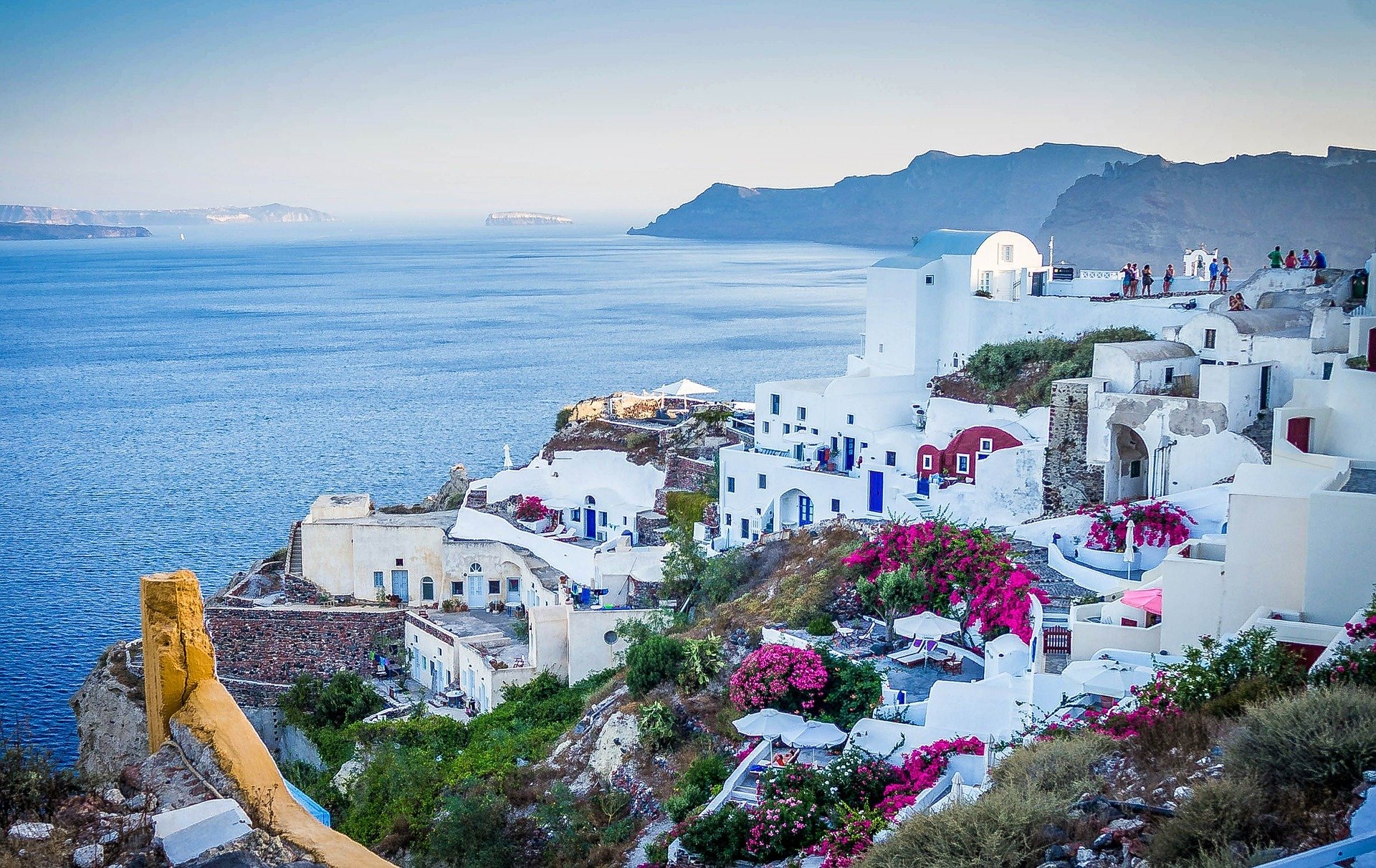 Acquisition of housing for obtaining a residence permit in Greece

This option for acquiring a residence permit is the most popular; with it, participants have a lot of advantages. The amount invested in residential or commercial real estate should be equal to 250 thousand euros. At the same time, the amount of investment under the terms of the Greece program is several times less compared to the program of Spain and Portugal. This figure includes registration of official status for the participant himself, wife or husband and children under 21 years of age. Despite the fact that the project is affordable and democratic, it is flexible enough that allows the participant to include a residence permit for parents and grandchildren up to 20 years old, while the amount of investment must be at least 500 thousand euros. And paperwork is possible for each family member. Every day the market is replenished with hundreds of properties that are attractive to participants in the Greece program. While the number of tourists arriving is only growing, you have the opportunity to purchase a villa or luxury house and rent it out to generate additional income.
Advantages of obtaining a residence permit for invested funds in real estate

In addition to the above advantages of obtaining a residence permit, this program can also be attracted by the fact that:
you do not have to provide a bank statement to inform about the funds that you spend on living;
you are not required to prove your financial solvency;
to obtain a residence permit, you do not need to make a Schengen visa of category D to enter the state, the status is issued immediately;
this procedure takes a little more than two weeks after you have applied;
you are issued a status, while you have the right to extend the document according to the "5 + 5 years" plan;
obtaining a residence permit does not mean that you have to permanently reside in this country, it is possible to use, for example, a purchased holiday villa, or this place will be a second option.
Note! The Greek government will be the guarantor of the issuance of a residence permit for you 15 days from the date of application.
Registration of a residence permit for the category of financially independent persons

In the event that there is a desire to obtain a residence permit, but there is no possibility of investing large sums in real estate, you can consider another design option. The option that we will consider with you further is ideal for people of retirement age who, in their old age, decide to apply for a residence permit for a seaside holiday, for travel and high quality medical services.
What stages does this procedure include:
Contact the Greek Foreign Relations Authority to apply for a Category D visa;
Then you go to the state to collect all documents and submit them for verification;
You open a bank account in Greece, where you need to keep 24 thousand euros and 20% of this amount for your wife or husband, as well as 15% for each child who has not reached the age of majority;
Provide information about your income, the amount of which should be 2 thousand euros per month, by this you show your financial independence;
You buy any residential object, while its price here is not fixed.
Having done all the above steps, after 3 or 4 months you will be granted a residence permit for a period of 2 years, and then you can extend this document for 5 years.
Note! Throughout this time, you must be in Greece for at least 183 days per year. This design option does not include the father, mother and grandchildren in the list. The government of the country can give a guarantee for the issuance of a document only if you are included in the quota for financially independent persons.
Another way to obtain a residence permit

There is another way to obtain a residence permit in Greece for investment. This option proposes to make investments in an organization operating in the territory of a given state. The total amount must be at least 300 thousand euros.
In this option, the term for issuing a residence permit is equal to three years, and you also have the right to renew the document every 3 years. With such conditions, it is possible to include in the program a wife or husband and children who are not adults.
The main participant of the program makes an application at the nearest Greek consulate, then he is sent for consideration to the highest executive body of the country, while the rationality of investing funds in the organization indicated by the applicant is considered.
Is it possible to obtain permanent residence and citizenship in Greece

The program participant is not able to obtain the citizenship of the country when applying for a residence permit. In addition, obtaining permanent residence in Greece is possible only after 5 years of permanent residence. The days that you must arrive in the state are 183.
Submission of an application for a 2nd passport is possible only after 10 years, while all the necessary conditions must be strictly observed. The application is also considered in a general manner, together with other applications.
Opportunities for obtaining a residence permit in Greece

After applying for a residence permit, you have a whole list of possibilities. Let's consider them in more detail:
the possibility of living in a reliable state;
stay in a place with a very high degree of personal safety;
you will be able to visit the Schengen countries;
your funds may be kept in safe banks;
children can study in the best educational institutions;
the opportunity to use medical services of the highest level;
investing money in real estate objects;
you can secure your holiday on the shores of the beautiful Mediterranean Sea.
To find out all the details about the design and conditions of the program, call our experts or visit us at the office. We will help you choose the most advantageous option for obtaining a residence permit, as well as our specialists will help you throughout the entire process.
AAAA ADVISER will help you become a participant in investment projects in countries that are interested in accessing financially independent persons. AAAA ADVISER is a licensed agent for official citizenship programs based on investment by migrants. Here you will receive help and expert advice on all issues of obtaining a residence permit or Citizenship by Investment.
Contact our specialist and we will advise you on all the options for obtaining a residence permit, permanent residence and Second Citizenship +79100007020
Visit our full site: VNZ.BZ