Permanent Residence - permanent residence
For those wishing to go abroad for permanent residence, information on the conditions for obtaining this status in various states will be useful. There are countries that are very difficult to get to because of the high "entry" rules, and there are simpler ones - no less prosperous in terms of living standards. For example, emigration to Cyprus is a popular destination that allows you to easily change your place of residence without unnecessary paperwork.
Unfortunately, not all countries are equal in terms of social well-being: the more prosperous the territory, the more difficult it is to obtain a residence permit there. A large influx of people who want to relocate leads to anger in programs to attract migrants, and this closes borders for many potential citizens. States have appeared that are practically "closed" to immigration. These are primarily the Scandinavian countries, Great Britain, Ireland and Switzerland. Overcoming the government restrictions of these states is extremely difficult. But emigration to Cyprus, Malta, Canada, Saint Kitts, etc. is much easier because of the loyal migration policy, since the governments of these states are interested in attracting new taxpayers.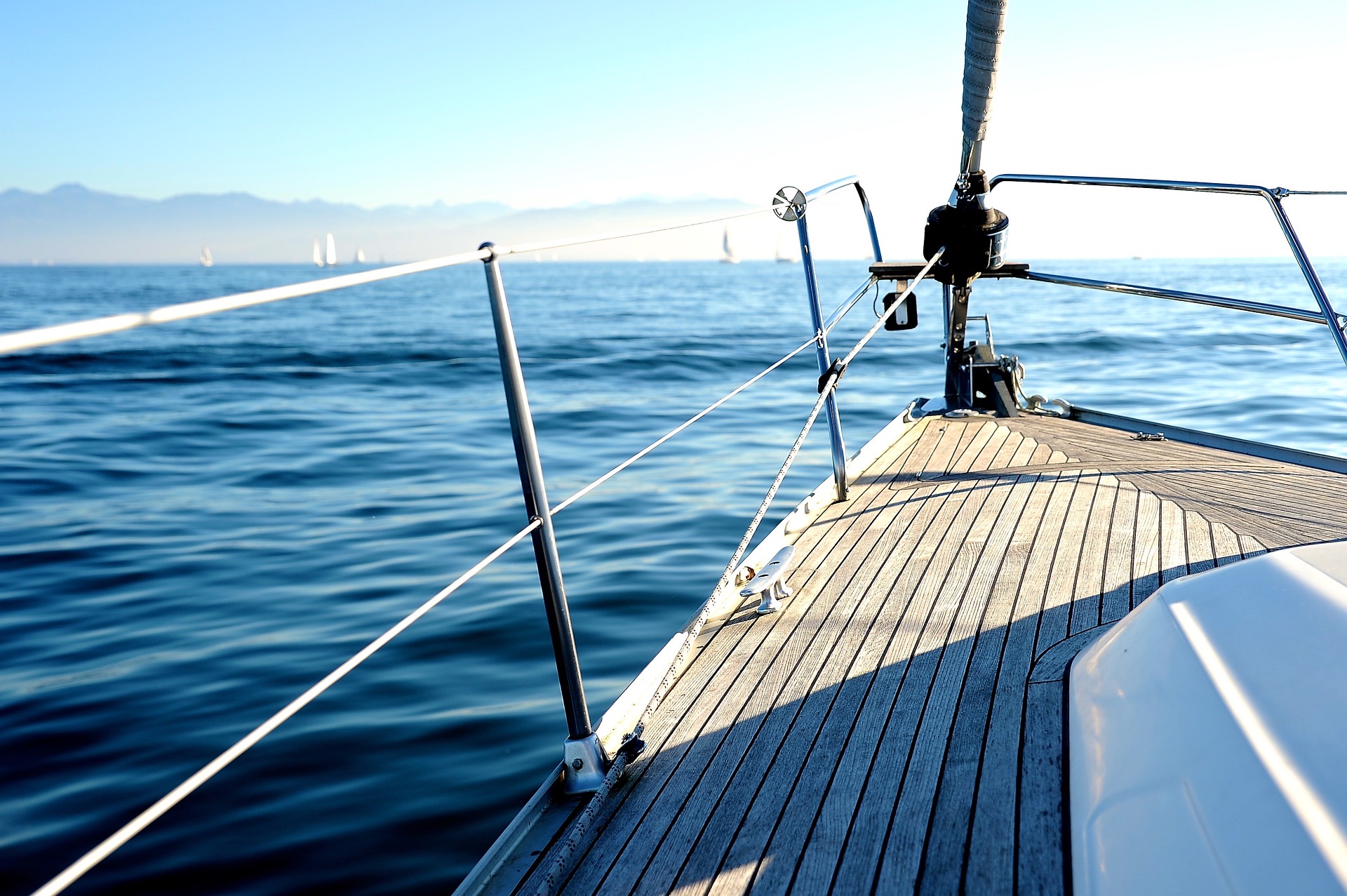 In which countries is it easier to apply for permanent residence?
In any country, regardless of economic development, there are general rules for the residence of foreign citizens and special programs for immigrants. In states interested in increasing the population by attracting migrants, such programs are more simplified and, accordingly, are cheaper.
Immigration to Cyprus is the most financially available in Europe, although the policies of Slovenia, Malta and Portugal are no less interesting. Belgium, Austria, Switzerland, Ireland, Great Britain are the most "costly" states, if we consider from the point of view of capital investments (from 2 million €). Moreover, just being a rich person is not enough, you will still need to meet a number of requirements. This is what makes these countries the most closed to migrants.
Outside the European continent, new residents are always welcome to the Caribbean island states: Saint Kitts, Dominica, Dominican Republic, Nevis, Trinidad, Tobago, etc. If you evaluate by the criterion of easy accessibility, then immigration to Cyprus or Hungary will cost only 300,000 €. This amount + 50 thousand € (registration costs) will allow you to acquire a long-awaited residence permit within six months.
The states of the Caribbean offer similar projects for $ 250-300,000. In addition, you will have to pay registration ≈ 50 thousand $. By the way, here you can easily get not only a permanent residence permit, but also a citizen's passport. Terms in different countries differ, but do not exceed 8-9 months.
Methods for obtaining permanent residence
Before leaving to live in Cyprus or any other state, you should familiarize yourself with the types of migration programs, namely:
Investment in the state economy.
Purchase of housing for the specified amount.
Acquisition of permanent residence, only upon receipt of a residence permit card, and this is several years of waiting and then, as a rule, it is given only to those who have a long-term work visa.
There is no optimal way to obtain permanent residence in Cyprus; every potential immigrant chooses a more suitable one for himself.
For example, moving to Cyprus through the purchase of quality tourist real estate is almost the best offer on the migration market. This path will allow you to issue Cyprus permanent residence in less than 6 months. At the same time, Portugal gives only a residence permit through the purchase of real estate, and then only after 5 years will it be possible to obtain permanent residence.
What are the most comfortable and safest countries?
According to the international rating, Switzerland has been in the lead in the position of the most prosperous state for many years in a row. When counting votes, the overall level of the gross domestic product, the low rate of criminalization of society, the independence of expression of will, the low unemployment threshold, the general feeling of trust in the Government and the absence of fear of citizens were taken into account.
In the same list, Austria is in 13th place, Russia is in 64th place, Cyprus 67, Greece 108. Of course, this point darkens the overall picture, however, according to most indicators, living in these states promises more benefits than in the countries of the post-Soviet space. Moreover, Cyprus immigration is very common among compatriots.
In terms of security of residence, Austria is in the lead. Most researchers agree that the country is the most economically stable and attractive for investors from different countries. In addition, there is an excellent network of medicine, education, social security and transport. All these structures operate at the highest level and are available to all citizens without exception. Therefore, it is extremely problematic to issue permanent residence here. Austria has rather high migration requirements - the minimum investment in the economy should be ≥ 8 million €, which for most people is an exorbitant amount.
Portugal is on the list of the safest European states. She is the least corrupt and has a low crime rate. If you buy housing here for more than half a million €, a person will automatically receive a residence permit card. Permanent residence in Portugal is issued after 5 years of residence according to the status of a residence permit.
Moving to Cyprus also promises many pleasant things: quality education and medicine, a high level of social welfare and low corruption.
The best countries for living conditions
The first and most important indicator is the coefficient of high or low cost of immediate social life. The most wasteful European state is Switzerland, as well as the most comfortable one. Permanent residence here is issued only after 10 years of permanent residence according to the residence permit documents. The minimum investment threshold is calculated not by a single amount of investment in the state economy, but by the total amount of the annual tax. And this is no less than 100,000 Swiss francs per year. Here you need to either run a profitable business on an ongoing basis, or be a highly qualified employee. If a resident does not have the appropriate qualifications and there are no large amounts of investment, it is worth considering how to go to live in Cyprus or Malta.
Therefore, Cyprus immigration in the ranking is the most accessible for ordinary citizens. There are inexpensive accommodation throughout the island when compared to other countries on the European continent. Studio prices from developers start at € 40,000. Renting a large house with a beautiful view - 500 €. Due to favorable climatic conditions, food products are available in quality and prices to any category of the population. Therefore, before moving to Cyprus on a permanent basis, it is advisable to visit there at least once as a tourist.
If we consider the country from the point of view of starting your own business, then the UK is the most preferable. However, there are also some pitfalls here. The UK government provides ample opportunities for starting a business, but the tax policy is also quite tough. When you look at the overall tax rate ratio, the UK has the highest taxes.
Also, without any problems, you can register a company in Portugal or Malta.
Questions and answers
What is permanent residence status?
A permanent residence permit allows a person to be on the territory of a certain state for an unlimited amount of time.
A resident with permanent residence rights has all the advantages that current citizens have, except for the right to vote, and there will also be a ban on holding certain government positions.
As an example, a Cyprus permanent residence card holder may:
Stays freely on the territory for an unlimited amount of time.
Enter European countries without a visa under the Cyprus Convention with other states.
Conduct banking transactions.
Receive free medical care.
Issue a permanent residence card for relatives in Cyprus.
Acquiring citizenship after several years.
The permanent residence card has an expiration date; upon expiration, the resident either receives a citizen's passport, or renews it.
What are the most common ways to get permanent residence?
In general, the question of how to move to live in Cyprus or in any other state is the most relevant. Most people move through naturalization. This is when there are living relatives in a direct line, however, refusals often occur here.
A more suitable way to move to Cyprus under the permanent residence program is to buy a home or invest in the state economy. It will take 6 months in time and about 300 thousand €. The exception is Portugal, since there it is impossible to immediately issue a permanent residence card, but only after five years of residence for a residence permit. The amount of investment varies from the level of state welfare - it is from 250 thousand € to 8 million €. In addition, the costs of registration are paid plus the payment of a fee for each relative, on average about 5-10% of the principal amount.
What are the conditions for obtaining permanent residence for relatives?
Each investment migration project, one way or another, provides for the possibility of obtaining permanent residence together with relatives. Only spouse, children and parents are counted here. Brothers and sisters, grandparents, especially cousins ​​and aunts are not counted. The above categories of relatives must be fully financially supported by the applicant. As a rule, children under 21 years old and parents over 55 years old participate. Also, relatives leaving with the investor are required to live in the same living space.
Switzerland has special conditions. Adult children (18 years old) and the applicant's parents cannot participate with the investor. Only a spouse is eligible for the program. All others must participate independently on a general basis.
Therefore, the migration conditions for how to move to live in Cyprus are much softer and more affordable than in other more prosperous countries.
AAAA ADVISER will help you become a participant in investment projects in countries that are interested in the entry of financially independent persons. AAAA ADVISER is a licensed agent for official citizenship programs based on investment by migrants. Here you will receive help and expert advice on all issues of obtaining a residence permit or Citizenship by Investment.
Contact our specialist and we will advise you on all the options for obtaining a residence permit, permanent residence and Second Citizenship +79100007020
Visit our full site: VNZ.BZ