Realty Turkey #4521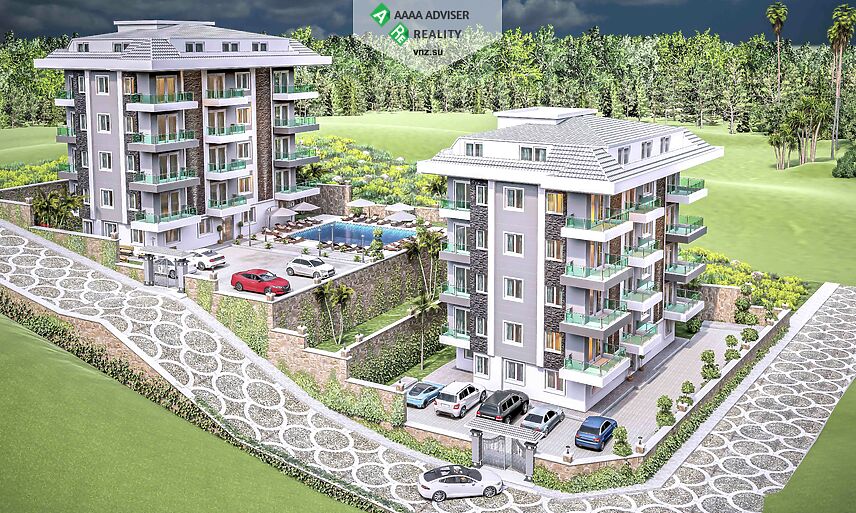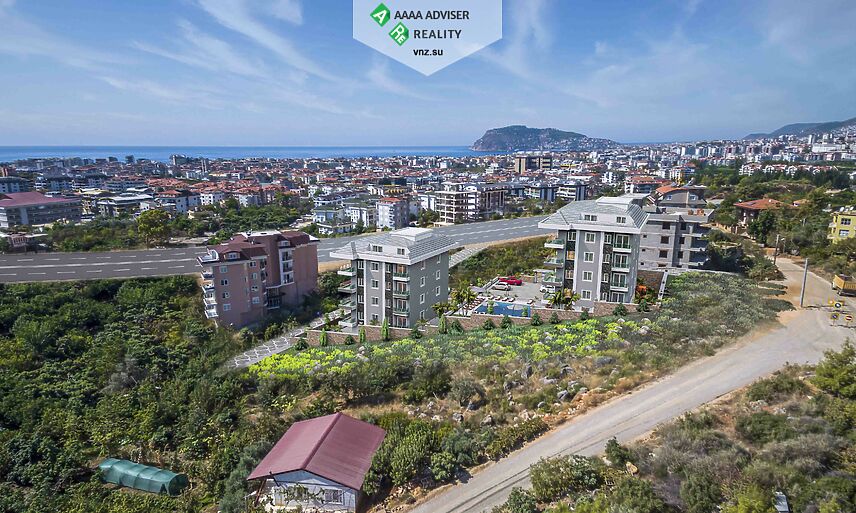 Garden duplex,Penthouse,Flat Alanya, Both | 155 870 EUR
Location Alanya, Both
Rooms 1+1, 2+1, 3+1
Size 45-198 m2
Building Year 2023
Floor on different floors
To Sea 2 km
To Center 1.5 km
To Airport 40 km
---
Партнерский объект. Пожалуйста, отправьте запрос для уточнения деталей.
We bring to your attention a new complex from one of the best construction companies in Turkey. The project is located in the Upper Oba area. In a great location, in the city, but away from the hustle and bustle. The residential complex consists of 2 blocks, in total there are 24 apartments of different sizes and layouts. The infrastructure of the complex will provide a comfortable pastime and recreation on the territory: an outdoor swimming pool, a fitness room, a playground. Parking for cars, recreation areas, security and video surveillance 24/7. The houses are built using new technologies, with high-quality materials.
The apartments are offered in a fine finish, with a built-in kitchen, equipped bathroom. Apartments in block B are presented:
1+1, 45 m2, starting at 45,900 euros
2+1, with an area of 97 m, costing from 74,900 euros
2+1 duplex, 88 m2, priced at 89,900 euros
3+1 duplex, 175 m2 and 182 m2, priced at 149,900 euros
3+1 garden duplex, 189 m2 and 198 m2, €99,900
An excellent offer for moving and living in Turkey, as well as an investment option, as the area is developing rapidly and you can always rent or resell an apartment.
Completion scheduled for December 2021
Oba, one of the greenest areas of Alanya, located 10 minutes drive from the historical city center, has the greatest advantage in choosing to buy property in Alanya. The area differs from other areas of Alanya with low-rise buildings, a large number of playgrounds, green squares, parks and orchards. An excellently well-groomed green embankment is ideal for morning jogging and sports, there are also several sports and children's playgrounds, outdoor fitness equipment, well-equipped private and public beaches with numerous cafes for every taste on the embankment.
Oba has everything you need for life and recreation in Turkey: public and private schools, supermarkets, shops, pharmacies, cafes and restaurants. For example, here are the METRO hypermarket, the Koch Tash hardware store; and many others.
The Oba area is very prestigious, in demand for rent and purchase . With the infrastructure already developed and continuing to develop, new roads and road junctions are being built in the district, a new city hospital, a city dental center with the latest modern equipment was opened not so long ago. The construction of a new task will soon be completed, in which the entire administration of Alanya will move from the center. Therefore, we can say with confidence that the center of Alanya will soon shift to the Oba region.
It is worth noting that the Oba region is divided into two parts:
Lower, which is located along the coast to the bypass road. Secondary housing is usually offered in this part. There are almost no vacant land plots left here, but sometimes old buildings are demolished under the house renovation program and new residential complexes are erected.
Upper, closer to the mountains. This part is growing rapidly, the infrastructure is improving every year. Many apartments have views of the sea, orange groves or mountains.
In Alanya, real estate in the Oba area is considered one of the most prestigious. However, in the upper Oba area, many complexes delight with very affordable prices. But this is not only a great area to live, but also an ideal investment option due to its liquidity. Apartments in this area are always in demand for both short and long term rentals.
---
Manager: +79160007020 Svetlana |
Programs of residence permit, permanent residence and second citizenship
---
Send Request