Citizenship of Malta Passport of Malta

Malta is very interesting due to its location in a warm zone, excellent infrastructure and banking sector. The predominance of English makes it easier to live in the country or do business. This is practically the only Second Citizenship Program of the Schengen country and the EU. The right to visit more than 181 countries without visas and the ability to reside in any country in Europe without additional encumbrances make the Malta Citizenship Program simply unique.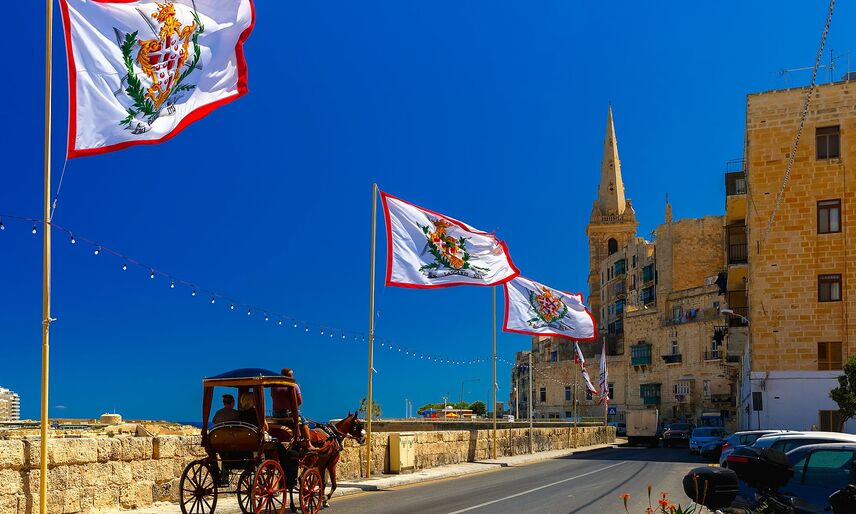 Benefits of Maltese citizenship:
the possibility of living in any country of the European Union;
travel to more than 180 countries without visas;
carry out entrepreneurial activities in the conditions of a loyal tax program;
citizenship is granted under certain investment conditions;
registration of citizenship for all family members;
Malta is a great country to live in;
obtaining education in any European higher education institution without providing a student visa;
no need to renounce existing citizenship;
it is not necessary to know the language.
Obtaining the citizenship of Malta:
Malta's citizenship by investment does not oblige you to reside in the country. An application for its receipt is submitted with the approved status of a residence permit within 12 months. The applicant undergoes a thorough due diligence check. Investments are made in commercial, housing stock.
Expenses:
Non-refundable expenses in the amount of:
600,000 Euro, subject to maintaining the status of a residence permit for three years;
700,000 Euro, subject to maintaining the status of a residence permit for one year;
50000 Euro fee for each additional family member.

The property:
700,000 Euro purchase or; (ownership for at least 5 years)
16000 Euro rent annually. (12000 Euro during residence permit status).

Charitable donation:
10000 Euro.

Due diligence:
10000 Euro Investor;
25000 Euro Married couple;
10000 Euro Each additional dependent family member over 12 years of age.

Contributions for obtaining a residence permit:
10000 Euro Investor;
15000 Euro Married couple;
5000 Euro Each additional dependent family member over 4 years old.

Administrative fees:
1000 Euro Investor;
2000 Euro Married couple;
3000 Euro Family of more than 3 people.

Cost:
70000 Euro.

With the certificate of Malta, a businessman moves to a new place of residence with any format of borders, providing himself with changes in life, visa-free travel to many countries, the opportunity to use European banks.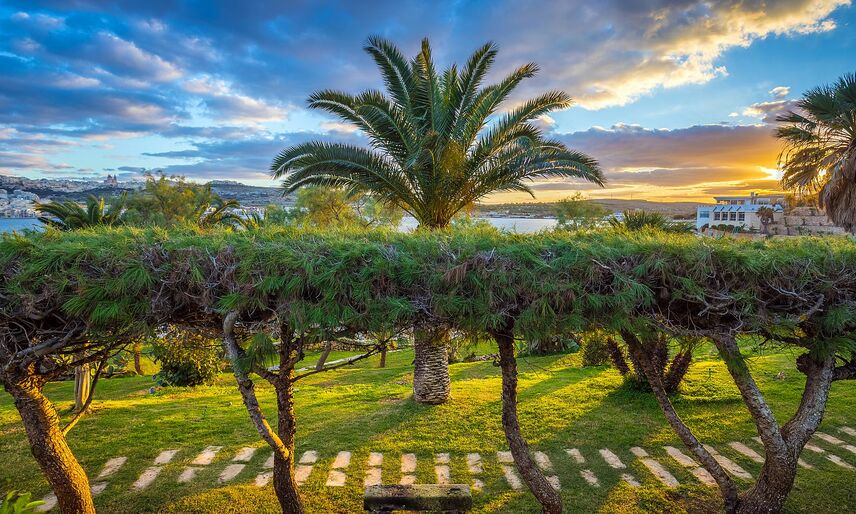 Benefits of acquiring Maltese citizenship:
living in a beautiful Mediterranean climate, where there is mild winter and warm summer without wind, snow, fog;
the opportunity to have two passports of Malta and the Russian Federation at once;
loyal tax system that does not require paying taxes for real estate located outside the country;
visa-free regime, the ability to visit many countries in a free format;
compliance with the investor's personal data retention policy;
the possibility of acquiring higher education on the island;
the descendants of the applicant acquire citizenship by inheritance, with the subsequent issuance of a passport.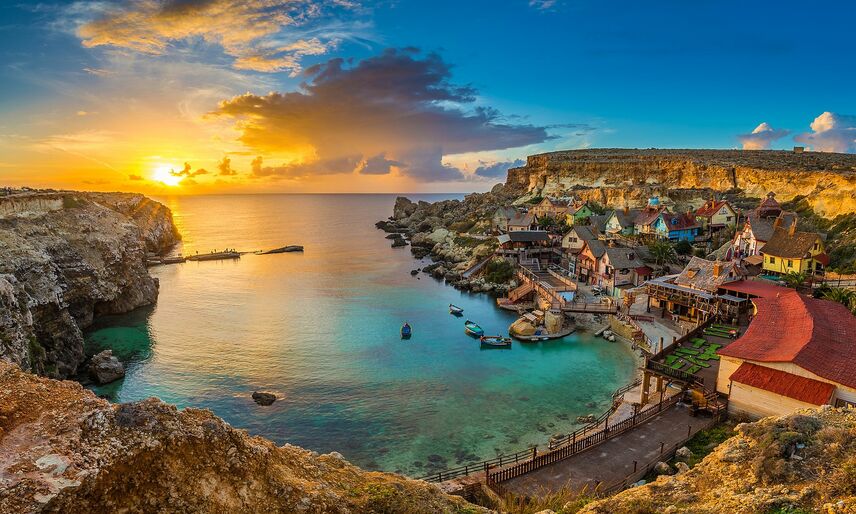 Frequently asked Questions:

How is the citizenship process carried out?
At the first stage, the contract is concluded: paperwork, registration in the program, issuance of a resident card valid for a month. Personal presence is required.
At the second stage, due diligence is carried out and confirmation is received from Identity Malta (up to eight months). Documents are prepared without the presence of the applicant.
Maltese Citizenship by Investment: Payments are made in stages after approved approval. The agency manager accompanies all calculations, notifying about the payment period, to prepare the applicant for this procedure. The paperwork process is not available for review by third parties.
Payment is made in the amount of 30,000 euros for each family member. An administrative fee, services of a state agency, fees for residency, search and rental of real estate for the period of a residence permit, services of a notary, a doctor are paid.
Preparation of documents for verification, obtaining its results. Expenses in the amount of 50,000 euros are paid: verification by a state agency, state fees.
Investment: from 750,000 euros with a residence permit for one year.
Issuance of certificates. Expenses range from twenty thousand euros.
Does getting a passport involve moving to a country?
When investing in a company, he does not have to live in Malta. If an investor has the status of a tax residence permit, then he cannot stay more than 183 days in another country so as not to lose the status.
Permanent residence (permanent residence) is issued by a card that is updated every five years. The investor may not reside in Malta, or may reside permanently at his discretion. You can come for one day or not come at all. The advantage is the return on investment in five years without loss of permanent residence for all family members.
Is Malta suitable for permanent residence?
The Mediterranean climate is famous for mild winters and warm summers, suitable for people of all ages, children. Favorable climate, beaches, contribute to a good level of health. Developed infrastructure, a lot of entertainment, attractions. All this makes it possible for the whole family to relax, settle down and live on a permanent basis.
Is obtaining a second citizenship safe?
The authorities of Malta comply with the privacy policy, personal data information is not disclosed to other states and third parties to protect it from hackers.
Can parents be listed on the application?
A number of conditions: parents must be financially dependent on the applicant and not younger than 55 years.
Do I need to come to Malta in person to apply?
Presence during the execution of the primary contract is required. Further, the agency managers carry out verification and work with documents remotely.
How big is the risk of rejection?
If the information provided is correct, there are usually no problems. The presence of inconsistencies or a criminal record may serve as a refusal to grant citizenship. Significant health issues of one of the family members are a precondition for refusal to issue a Maltese passport for investment.
The applicant must prove that he does not have infectious diseases. The presence of an international medical insurance policy is welcome. Health must be impeccable. It is necessary to prove the availability of income per year of one hundred thousand euros or the availability of capital of five hundred thousand euros, the absence of the imposition of restrictive measures of movement.
Citizenship will be refused if the applicant intends to engage in dubious business that spoils the image, and also if there has already been a refusal relates to the country with which the state has concluded an agreement on visa-free border crossing.
Is there an expiration date for citizenship?
It is provided indefinitely. You should renew your passport. This standard procedure is not difficult.
Does it make sense to buy property in Malta?
The archipelago has a wonderful climate, sea air is useful for people of all ages, which greatly improves the standard of living for everyone living in Malta. The tourist network and the entertainment industry are well-developed. Quite often, events are held: local, international festivals, exhibitions, music programs, theatrical, opera, dance performances. Sports competitions are regularly held on the Maltese Islands. Village colorful holidays and festivals, the celebration of Holy Week, are also held.
A wine festival is usually held at the beginning of autumn. At the end of the month, air shows are held annually, in which aviators from many countries participate. Malta is known for its nightlife: bars, cafés, discos gather young people from all over the world. But the program is especially extensive during the White Night festival, when all shops, museums, restaurants, cafés of the capital Valletta are open.
Many businessmen see Malta as an investment zone, combined with a wonderful climate, where, while carrying out their business affairs, they can relax in parallel, enjoying the beautiful sea.
---
---
---