Citizenship of Antigua and Barbuda Passport of Antigua and Barbuda

Through investment
The combined size of 442 sq. km and population of over 80,000 people, make Antigua and Barbuda the 9th largest country by size in the Caribbean. This economic citizenship program facilitates you and your family's comfort of visa-free travel to more than 100 countries.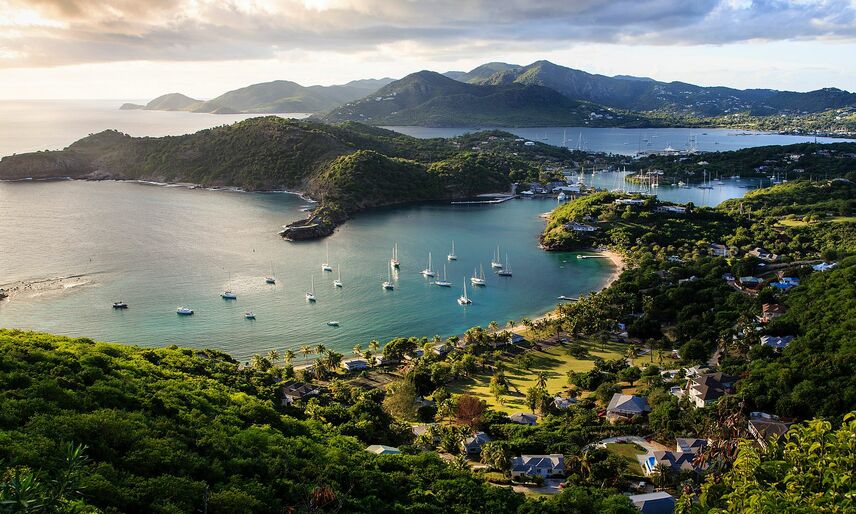 Advantages of Antigua and Barbuda citizenship:
opportunity to get dual citizenship;
no need to live in the state permanently;
no tax on world income;
it is enough to be in the country for 5 days in 5 years;
no need to pass an interview, no requirements for education or experience of a manager;
visa-free travel with 150 countries, including the Schengen zone, the UK and Hong Kong;
quick citizenship in 3 months, including for children up to 29 years old;
citizenship, including for dependent parents who are over 55 years old and who live with the applicant;
citizenship, including for physically or mentally challenged children and / or parents;
obtaining a passport of Antigua and Barbuda within a month after the investment;
great country to live.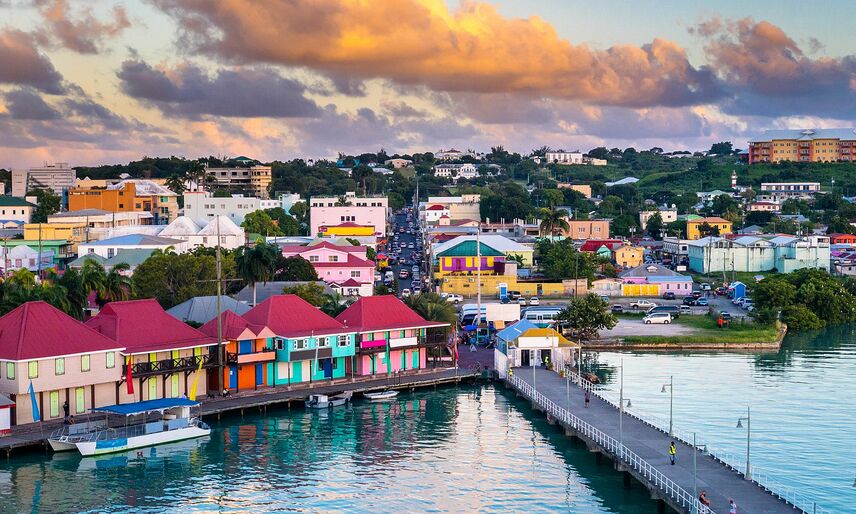 Obtaining Antigua and Barbuda citizenship:
National Development Contribution or charitable donation:
High net worth individuals may choose to make a monetary contribution of US$ 100,000 to the National Development Fund or an approved charity.
Real estate investment:
The property purchased must equal a minimum of US$ 200,000 in a pre-approved real estate development area. The investment must be maintained for a minimum of 5 years. Property registration, processing fees and taxes must be paid in addition to the property purchase.
Callaloo Cay
Callaloo Cay is a unique luxury multi-resort project, developed in partnership with the government by an international team of world-class developers and investors such as "Arson". This exclusive resort sits on 36 acres of prime beach-front and will offer first class facilities that cater to discerning clients. Under the Redeemable Preferred Share Offer offered by the resort, investors renounce the capital appreciation in exchange for a guaranteed return on investment after the mandatory 5 year "hold" period.
Establish business
An applicant may invest US$ 1,500,000 to establish a business and qualify to apply for citizenship. Two or more applicants can make a joint business investment where the individual threshold must equal a minimum of US$ 400,000 and the total investment must equal a minimum of US$ 5,000,000.
The University of the West Indies Fund (UWI) option is a mechanism for financing UWI's fourth landed campus
Applicants to the Citizenship by Investment Programme who choose this option will be required to make an investment of US$150,000 for a family of six (6) or more (i.e. minimum number of persons per application is 6).
Participation in the option will entitle one member of the family to a one year, tuition only, scholarship at the University of the West Indies.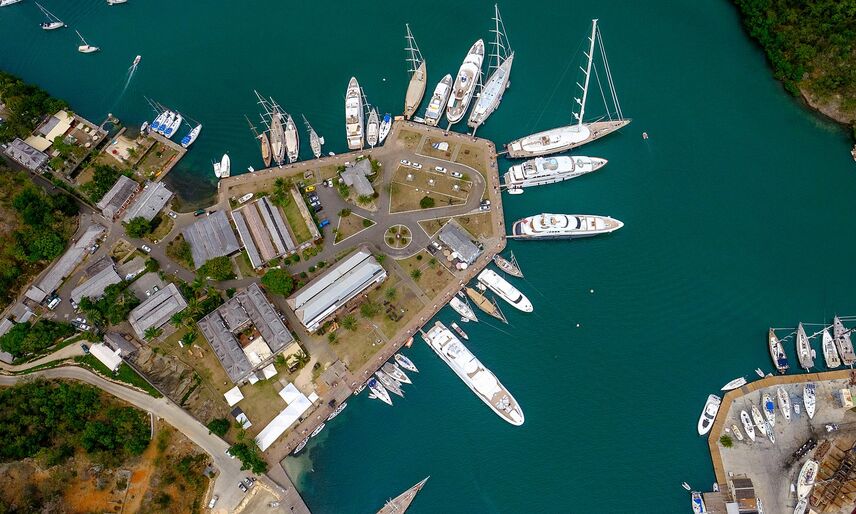 STATE DUTIES:
National Development Fund:
25 thousand dollars up to 4 candidates;
15 thousand dollars each additional candidate
The property:
50 thousand dollars up to 4 candidates;
15 thousand dollars each additional candidate
University of the West Indies Fund:
15 thousand dollars for each additional dependent in a family of 7 or more.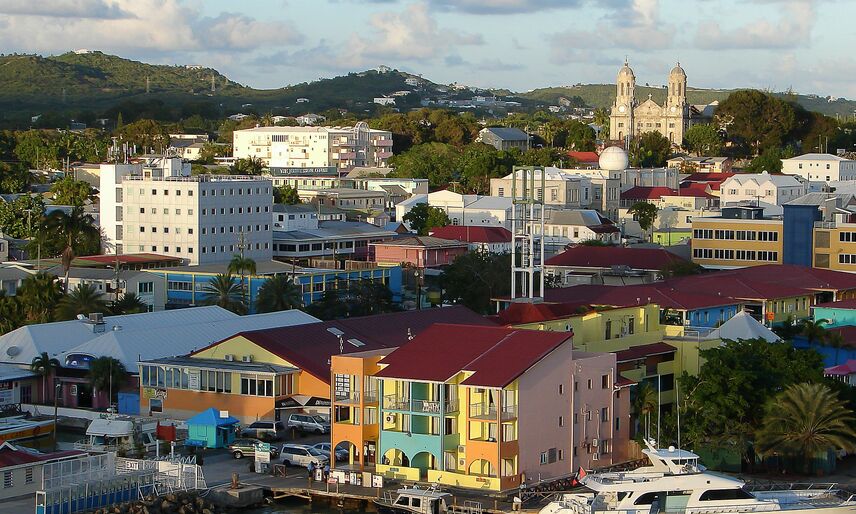 Cost of checking on the criminal past:
7.5 thousand dollars the main candidate with the spouse / spouse;
4.0 thousand dollars 1 dependent 18-28 years;
2 thousand dollars, 1 dependent 12-17 years.
Advantages of Antigua and Barbuda citizenship:
This wonderful country is a beautiful sea and clear azure water, tropics and white beaches. For all who wish to become a citizen of Antigua and Barbuda, several options have been proposed for obtaining dual citizenship.
Advantages:
living in the lap of unique nature, pleasant climate and various leisure activities;
you can have two passports at the same time, Antigua and Barbuda and Russia;
a loyal tax system that does not require paying taxes on income and real estate received outside the country;
visa-free regime for entry into most of the world's countries, including Schengen countries;
compliance with investor privacy policy;
the possibility of obtaining a quality higher education.
Disadvantages:
Investors must be in Antigua and Barbuda for at least 5 days during the first five years.
Process of Antigua and Barbuda citizenship:
The procedure for obtaining citizenship of Antigua and Barbuda begins with the collection of documents. For an accredited agent with whom a contract for the provision of mediation services is concluded, you need to prepare a case:
internal and external passports;
residence permit in another country (if available);
certificates of birth, marriage status or divorce, availability of education;
driver's license;
military record card;
a health certificate with an HIV test result;
certificate of no criminal record and legal proceedings in other countries;
bank statement and bank reference letter;
proof of legal source of funds;
other documents confirming impeccable business and personal reputation.
It is better to entrust the translation of documents and legalize their copies through an immigration intermediary. He will also advise how to correctly fill in the questionnaire, where to go for a medical examination and get a medical report.
Immediate process
Usually one week is enough to collect the documents. Then the amount of investment is transferred to the escrow account. The agent then submits the documents to the government of Antigua and Barbuda. The presence of an applicant for citizenship is not required.
For two to four months, the trustworthiness of a person and the legality of his funds are studied. If there are no complaints, the result is a positive decision and a certificate of naturalization is issued.
The passport itself can be obtained in two or three days after that.
Thanks to a licensed agent who we are, passing the procedure for obtaining citizenship of Antigua and Barbuda is not difficult. We control the correctness of the compilation of certificates, the availability of all necessary documents, translate them.
Validity of citizenship is not limited and is inherited, but every five years the passport should be prolonged.
Antigua and Barbuda Citizenship Legislative Framework:
Realty Antigua & Barbuda
Government approved objects
---
Most Frequently Asked Questions and Answers:
How is the process of obtaining citizenship of Antigua and Barbuda going? Is this a very complicated procedure?
At the first stage, it is necessary to prepare a package of documents. Further, the invested funds are transferred to an escrow account, after which the documents are submitted to the authorities for review. After the transfer of documents, the authorities of the country conduct a due diligence check of the applicant, as well as analyze the origin of the invested funds. If the candidate meets all the requirements and successfully passes the test, a decision is made to issue him a certificate of naturalization. After that, a few days later, a new citizen of the country is issued a passport. Since the entire procedure must be carried out without fail with the participation of a licensed agent, the registration process is not difficult for the applicant.
Obtaining an Antigua and Barbuda passport involves moving to the country?
No, obtaining a passport does not entail the obligation of permanent residence in the country. To renew your passport, it is enough to stay in the country for five days every five years.
In addition to the advantages of the tax system, it is important for us to be able to move freely across European countries. Will an Antigua and Barbuda passport save us from the need to apply for visas?
Holders of a passport of this state have access to visa-free entry to more than a hundred countries, including countries belonging to the European Union and the Schengen zone. Also, citizens do not need a visa to visit the UK.
Is it possible to sell the property in the future after obtaining the citizenship of Antigua and Barbuda?
Yes, the program provides for such an opportunity, but this can be done only after five years of ownership of the object.
We consider Antigua and Barbuda not only as a country for obtaining a reserve citizenship, but also as a place for the whole family to move. Is this country suitable for permanent residence or is it better to look at other options?
One of the main advantages of the program is precisely the fact that the country is ready to offer new citizens the most comfortable conditions for permanent residence. The state is known for its favorable climate and amazingly beautiful beaches, as well as a well-developed infrastructure. Thanks to the multitude of entertainments, you can spend your free time and have a great rest. It is no coincidence that this country has become home to many world celebrities.
The need to obtain a second passport for Antigua and Barbuda is primarily related to the desire to ensure safety for yourself and your family. Is it possible not to be afraid of the disclosure of information on the granting of a second citizenship?
The authorities of Antigua and Barbuda guarantee complete confidentiality. Information about the issuance of a second passport to the main applicant and his family members is not communicated to other states.
When applying for citizenship of Antigua and Barbuda, can parents be included in the application?
The conditions of the program allow the inclusion of parents in the application, however, they must meet a number of requirements. In particular, the parents must be at least 58 years old and must be dependent on the applicant.
We chose the option of obtaining citizenship of Antigua and Barbuda with the acquisition of real estate. In addition to the direct investment in the purchase, will there be any other expenses required?
Yes, when buying real estate, you must pay a state fee, the amount of which is $50,000 (if there are up to four applicants in the application). Each additional applicant will require a payment of US $15,000. Also, when purchasing real estate (as well as when choosing other options), you need to pay for a criminal background check.
How long does it take to obtain Antigua and Barbuda citizenship?
As a rule, all procedures take no more than three months. Thus, citizenship of Antigua and Barbuda is one of the fastest options.
Do I need to personally come to the country to apply for Antigua and Barbuda Citizenship?
No, the documents are submitted without the direct participation of the applicant, so there is no need to visit the country. Also, applicants are not required to undergo interviews.
The list of countries that are available for visa-free travel does not include the United States. Are there any privileges for the citizens of Antigua and Barbuda when visiting this country?
No, it is not. The passport allows you to apply for a long-term visa to the United States of America.
Citizenship of Caribbean states is viewed by the majority as a way to optimize the tax burden. What is the tax situation for obtaining citizenship of Antigua and Barbuda?
The tax policy of the state is known for its loyalty: citizens are exempted from the obligation to pay a number of taxes, including the tax on world income, donations and some others. The country allows foreign investors to obtain tax resident status (this advantage is a distinctive feature of the program). The status is granted if a number of requirements are met, including: living in the country for at least a month annually, having a permanent place of residence (it can be either your own residential real estate or rented housing), as well as having an annual income of at least a fixed amount.
Does Antigua and Barbuda citizenship have a validity period? Does it need to be renewed?
Citizenship is granted to the applicant and his family members indefinitely. It is not citizenship that is required to be renewed, but a citizen's passport: subject to the requirements (in particular, residence in the country for five days every five years), this standard procedure is not difficult. In addition, the advantage of the citizenship of this state is the possibility of its inheritance.
Does it make sense to buy property on the island to obtain citizenship of Antigua and Barbuda?
The country has a fairly well-developed​ elite real estate market, which is in demand among foreigners. The island attracts with excellent conditions for recreation: the tourism and entertainment industries are well-developed here, various events are often held, in particular, yacht shows. Having your own real estate will be a pleasant bonus to all the benefits of citizenship of this country.
What is the risk of being rejected when applying for Antigua and Barbuda Citizenship? For what reasons can this happen?
As a rule, if the applicant meets the established requirements and successfully passes the test, citizenship is obtained without problems. Refusal to issue citizenship is possible due to the applicant providing inaccurate information and in the presence of health problems (identification of diseases that are an obstacle to obtaining a country's passport). Applicants with a criminal record may also receive a refusal.
Can I apply for Antigua and Barbuda Citizenship if I have a criminal record?
A criminal record may be the reason for the refusal to grant Antigua and Barbuda citizenship, but not always. Some old convictions or convictions under certain articles may not be a reason for refusal. Contact us and send your certificate to the GIC. We will talk with government agencies about the possibility of filing and processing directly in your situation.
I want to apply for Antigua and Barbuda Citizenship and change my First and Last Name, is it possible?
This is possible, but not as fast as in some other countries. Contact us and we will clarify all the details.
I want to get Antigua and Barbuda Citizenship for my family and then live in Europe, is it possible?
If you have an Antigua and Barbuda passport, you have a visa-free entry to Europe, but for permanent life there you need to obtain a residence permit. We can organize these procedures for you on a turnkey basis so that you receive, as a result, an Antigua and Barbuda Passport + a residence permit in Europe.
In addition to Citizenship of Antigua and Barbuda, you are interested in the possibility of obtaining a local address and tax residence, is it possible?
Yes, we can arrange this service for our clients.
Can I apply for Antigua and Barbuda citizenship with no formal income?
There are almost no unsolvable situations, but we need to see your bank statements at least 3 years in advance, a description of your property. As we consider everything, we will answer this question.
Can I apply for Antigua and Barbuda Citizenship without this being seen on payments?
This is possible if necessary.
Antigua & Barbuda - Programm video
---
---
---