Realty Turkey #4593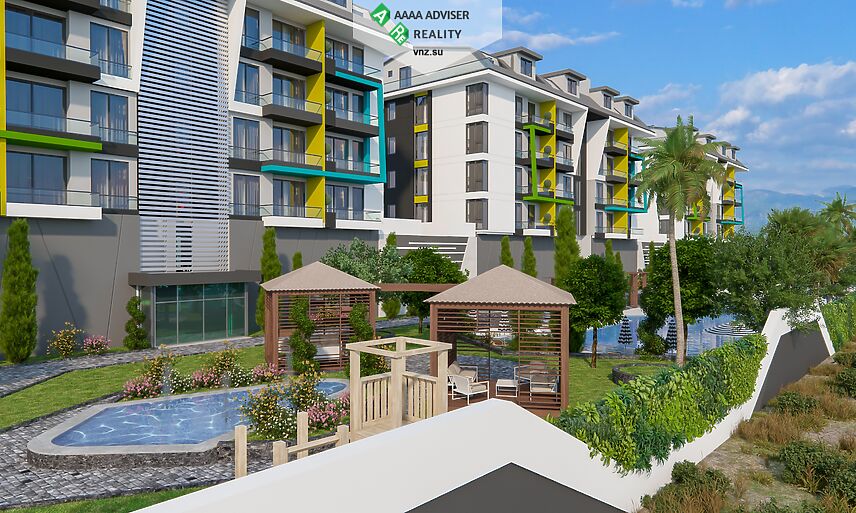 Apartment 2+1 100 m from the sea, Alanya, Kargicak | 225 000 EUR
Location Alanya, Kargicak
Rooms 2+1
Size 125 m2

To Sea 100 m
To Center 15 km
To Airport 15 km
Infrastructure: фитнес-центр, бассейн, охраняемая парковка
---
A comfortable and cozy complex where there are all that is necessary for your rest: sea, sun and beautiful nature. The project of the complex is under construction on 8.000 m2 and consists from 4 blocks. There will be a remarkable view of the sea and mountains from big windows of apartments and balconies. All territory of a complex is decorated by a beautiful green lawn and decorative trees.
In the territory SPA of a complex are: 1 big pool,1 tennis court,1 indoor pool,indoor carparking,hamam,sauna,fitness.
Technical characteristics: An antibacterial facade, noise – and water isolation. Spacious and modern elevator. Fire-prevention alarm system. Central satellite system. Protection and tracking cameras.
In apartments: steel doors, the on-door speakerphone with a video system. False ceilings and pointed hidden lighting. Washable paint on walls and floors from granite of the first class. Porcelain, ceramics and developed by designer kitchens and bathrooms. Conditioners in all rooms, a home telephone number and PVC of a window and a door on a balcony with double glass and noise isolation.
To the center of Alanya - 15 km.
To Gazipasha Airport - 15 km.
To Antalya - 150 km.
A,B,C,D,E,F,G BLOСKS 140 flats:
1+1,2+1 (50 sqm-110 sqm)
2+1 & 3+1 penthouse (125 sqm – 195 sqm)

(1+1 72 Adet - 2+1 33 Adet -2+1 Duplex 17 Adet -3+1 Duplex 18 Adet )
End date: 30.12.2023
---
Manager: +79100007020 Larisa |
Programs of residence permit, permanent residence and second citizenship
---
Send Request