Realty Turkey #93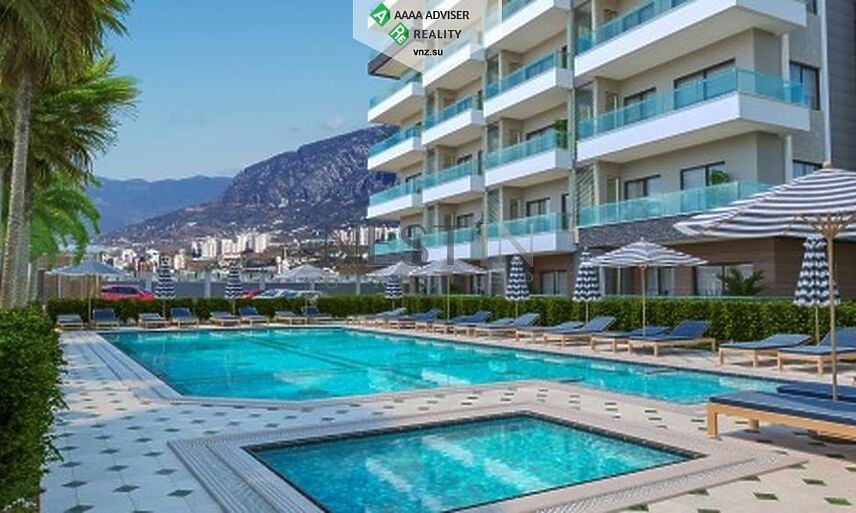 Penthouse,Flat,Garden duplex Alanya, Swallow | 183 300 EUR
Location Alanya, Swallow
Rooms 1+1, 2+1
Size 51-129 m2
Building Year 2021
Floor on different floors
To Sea 350 m
To Center 500 m
To Airport 25 km
---
Партнерский объект. Пожалуйста, отправьте запрос для уточнения деталей.
We bring to your attention a new investment project in the beautiful area of Kargicak, in the city of Alanya, just 15 km from the city center. Taurus mountains protect Kargicak from the winds, and the beaches are pebbly, with a smooth entrance. The area is surrounded by orange groves and banana plantations. Design apartments can be purchased with interest-free installment payment with a flexible payment schedule.
The territory of the complex occupies 2700 m2. The Residential Complex will consist of two 5-storey residential blocks, 70 apartments with different layouts and footage from 60 m2 to 133 m2. For your convenience, there are 1+1 apartment options from 55 m2 – 61 m2, comfortable duplexes on the ground floor with access to the garden from 103 -110 m2, luxurious duplex penthouses with two bedrooms from 107 m2 – 133 m2. All apartments are rented with a high-quality fine finish, plumbing, a modern kitchen set, and large panoramic windows overlooking banana plantations, the bright infrastructure of the complex and the beautiful Taurus Mountains.
The residential complex is cozy and safe, comfortable, of high quality, with a modern design and a large number of social entertainment of the complex. An excellent advantage is the purchase of apartments with interest-free installments until June 2021.
Kargicak is an extraordinary unique combination of decorative greenery, mesmerizing views of the Mediterranean Sea, silence and tranquility are the hallmarks of the eastern feature of this area. The area is becoming increasingly popular with foreign property buyers. Kargicak is chosen by those who appreciate solitude, natural harmony, calm measured rest in comfortable conditions.
---
Manager: +79160007020 Svetlana |
Programs of residence permit, permanent residence and second citizenship
---
Send Request